More than 1,500 people from socially vulnerable groups will be able to benefit free of charge from special laundry services
More than 1,500 people from socially vulnerable groups will be able to benefit free of charge from the services of special laundries that will be opened next year in some districts of the Republic of Moldova. There will be 15 social laundries opened in places where they are most needed and where people will be able to wash their clothes and take a bath. The project is funded by the European Union and will be implemented by non-governmental organisations.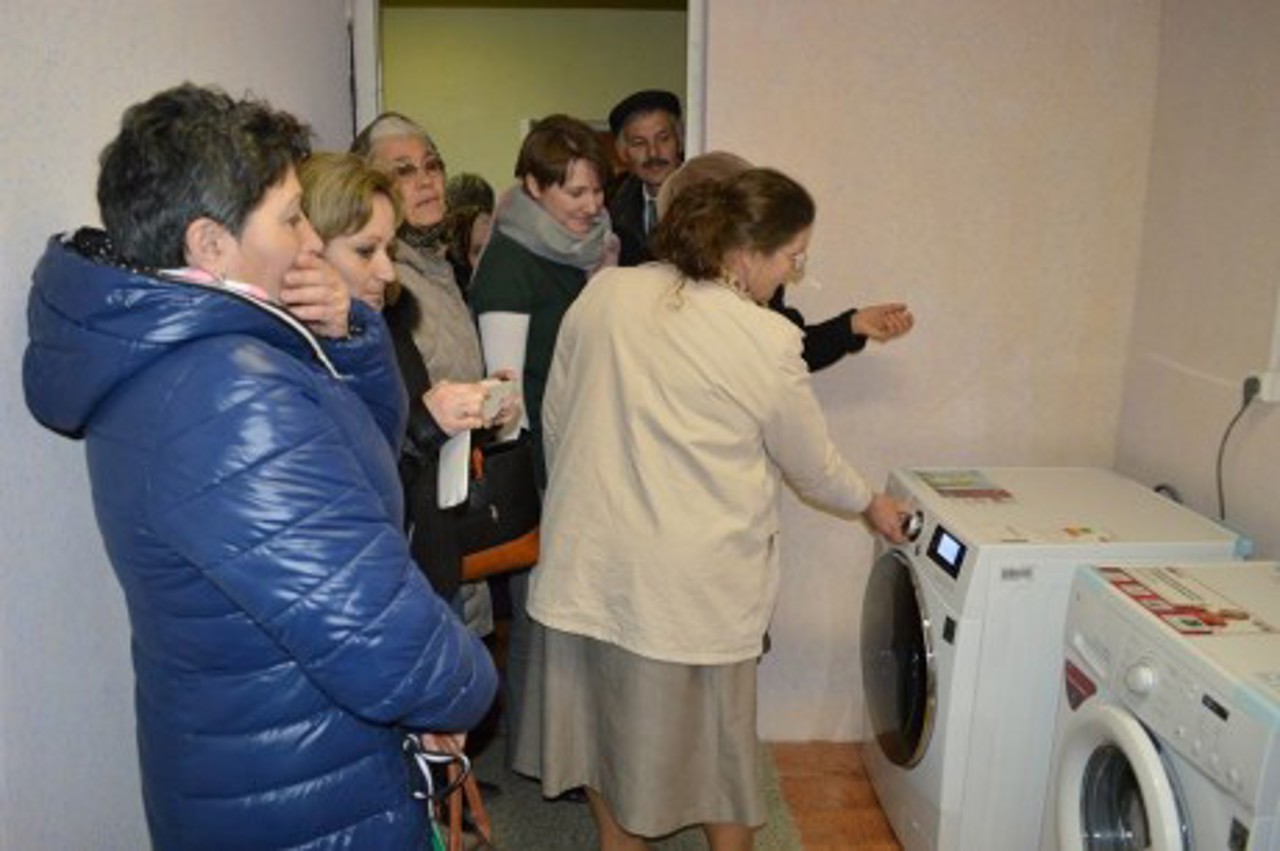 Only 15 NGOs will be able to benefit from the programme. They will have to submit a project concept by 25 June this year. Those that meet all the requirements will then be selected.
Ludmila Malcoci, director of Keystone Moldova, says "this project is important in the context of the refugee crisis that we have".
"We have refugees, who are now on the territory of the Republic of Moldova about 85 thousand, we have a lot of vulnerable people at the community level, who have problems including paying for communal services."
"The Ministry of Labour and Social Protection is going to have more levers, for the management of social services. We want these services, which will be created in this context, to be in a harmonious energy with the other services already existing for our socially vulnerable groups," said Alexandru Iacob, secretary general at the Ministry of Labour.
With the help of the European Union, three social laundries have already been opened in the Dondușeni, Glodeni and Ungheni districts. Social canteens and temporary accommodation centres for children at risk have also been opened.
Janis Mazeiks, EU ambassador to Moldova, says the European Union will continue to promote the social inclusion of vulnerable groups.
"We want this project to become an example of decent cooperation between local and central public authorities and civil society organisations."
"Our support since 2020 has increased in the social sector. At the moment, we have about 41 social services operating all over Moldova," says Victoria Neaga, project manager.
The project "Promoting CSOs as partners in the development of resilient social services", funded by the European Union, has a budget of €1 million.