Volodimir Zelenski: Moldova will benefit if Ukraine wins the war
Once Ukraine wins in the war triggered by the Russian Federation, the Republic of Moldova will also benefit. The statement was made by Ukrainian President Volodimir Zelenski at the European Political Community Summit. The Kiev leader also referred to the settlement of the Transnistrian conflict. In his opinion, the current format of negotiations for the settlement of this dispute no longer makes sense. Zelenski was also convinced that Ukraine would join NATO.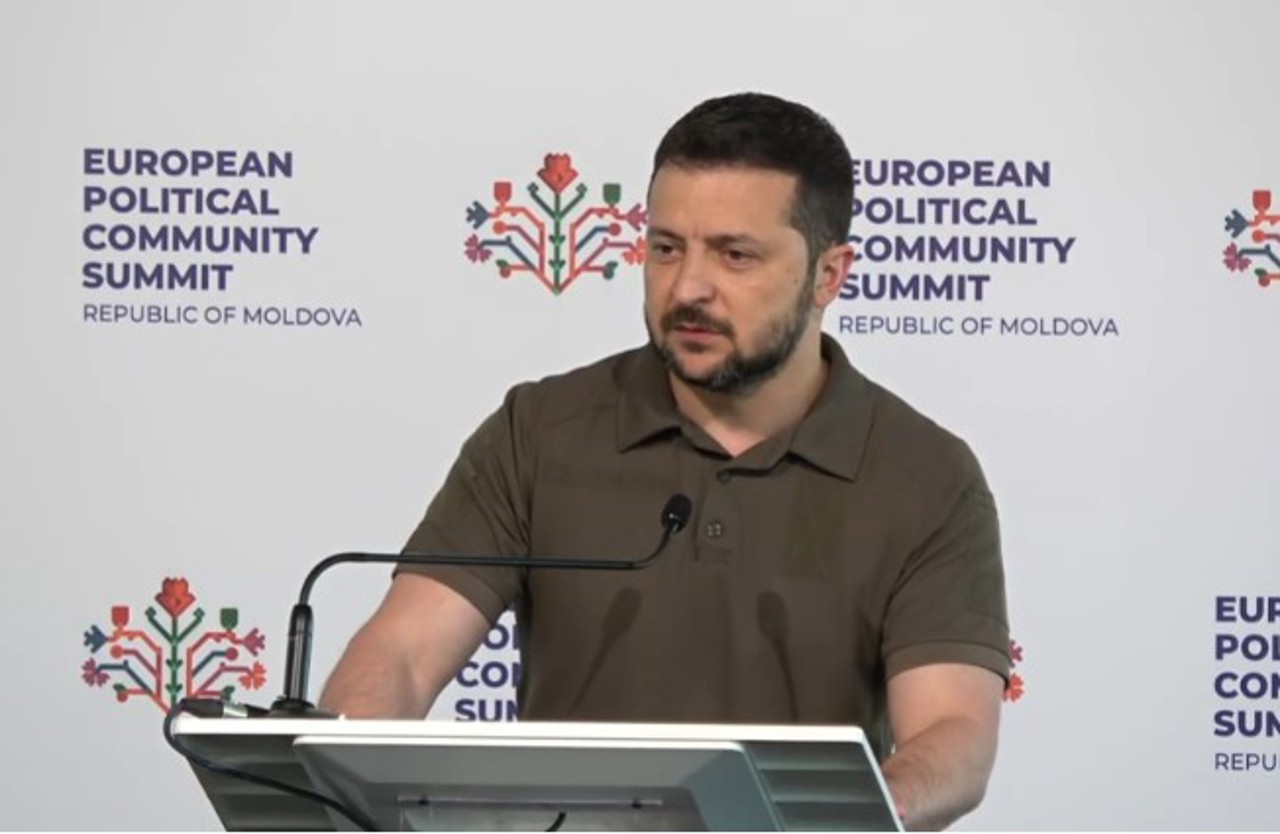 "We are ready to do everything we can so that Ukraine can get at least some security guarantees in terms of getting closer to the North Atlantic Alliance. We are determined to get this signal from NATO member countries."
Zelenski also opted for a peaceful settlement of the Transnistrian conflict and the withdrawal of Russian troops from Moldova's territory on the left bank of the Dniester. Moreover, in his view, the current "5+2" negotiating format is no longer effective.
"Moldova will stand shoulder to shoulder with Ukraine, and we will do everything we can to help Moldova. Do you see any results in the "5+2" negotiations? I don't. We have to speak from the position of a strong country and we have Moldova's position on territorial unity. Our partners need support and possibly Moldova could be one of the countries that needs support."
Zelenski expressed his admiration for the pro-European policy promoted by Maia Sandu. He was also optimistic about Moldova and Ukraine joining the EU.