CFM: Six wagons loaded with cereals broke loose and derailed from the tracks
A railway accident occurred on 05 august on the Culma - Ceadir-Lunga railway sector, as a result of which six wagons loaded with grain detached and derailed from the track, informs the Moldovan Railway Company (CFM).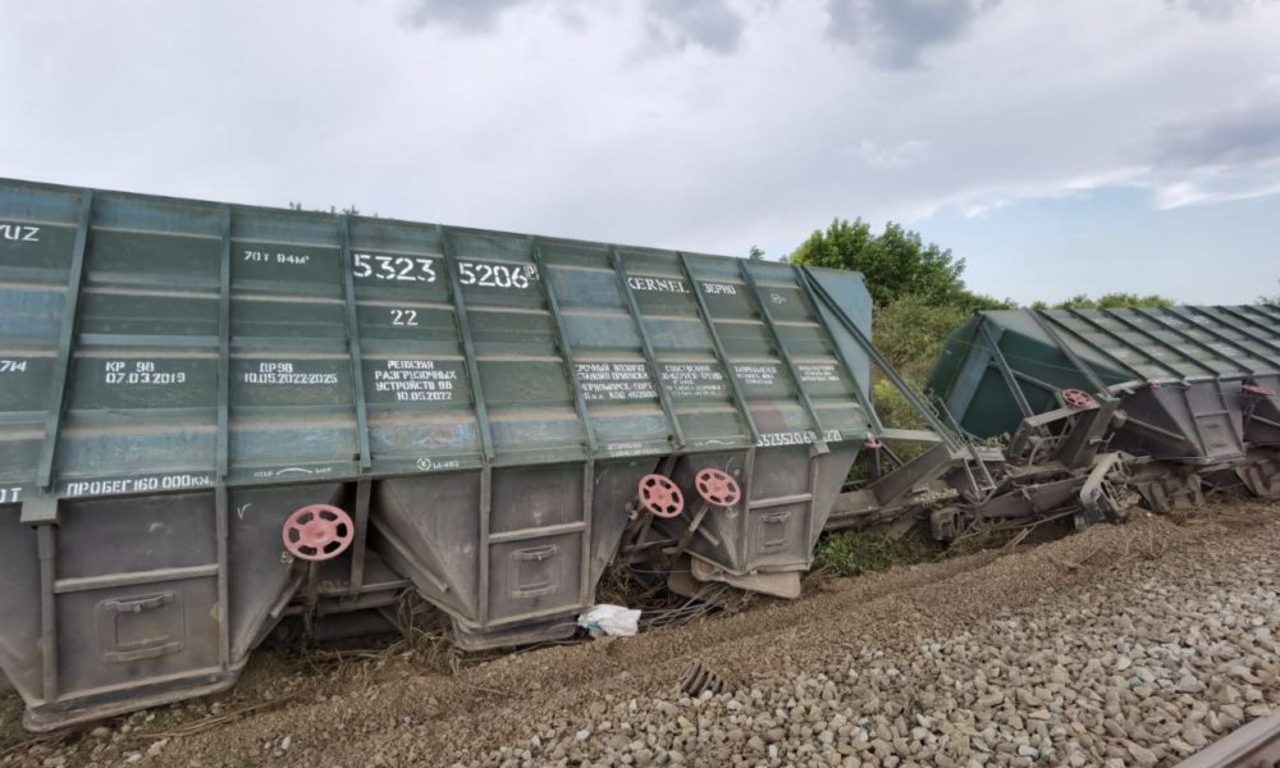 The preliminary cause of the accident is the extremely high temperature which caused the welded rails to lose their strength. The train with 61 freight wagons was travelling from Basarabeasca station to the port of Reni, Ukraine.
"Every effort is being made to restart traffic on this section as soon as possible," a CFM statement said.
In order to elucidate the exact causes and circumstances of the accident, IGSU representatives, law enforcement agencies and the CFM special commission have been dispatched to the scene.