First ship carrying Ukrainian grain to defy the Russian naval blockade leaves Odessa
The Resilient Africa ship left today loaded with 3,000 tons of wheat from the port of Chornomorsk, in the Ukrainian region of Odesa, thus becoming the first civilian ship to defy the military blockade declared by Russia in the Black Sea on July 20, EFE agency reports.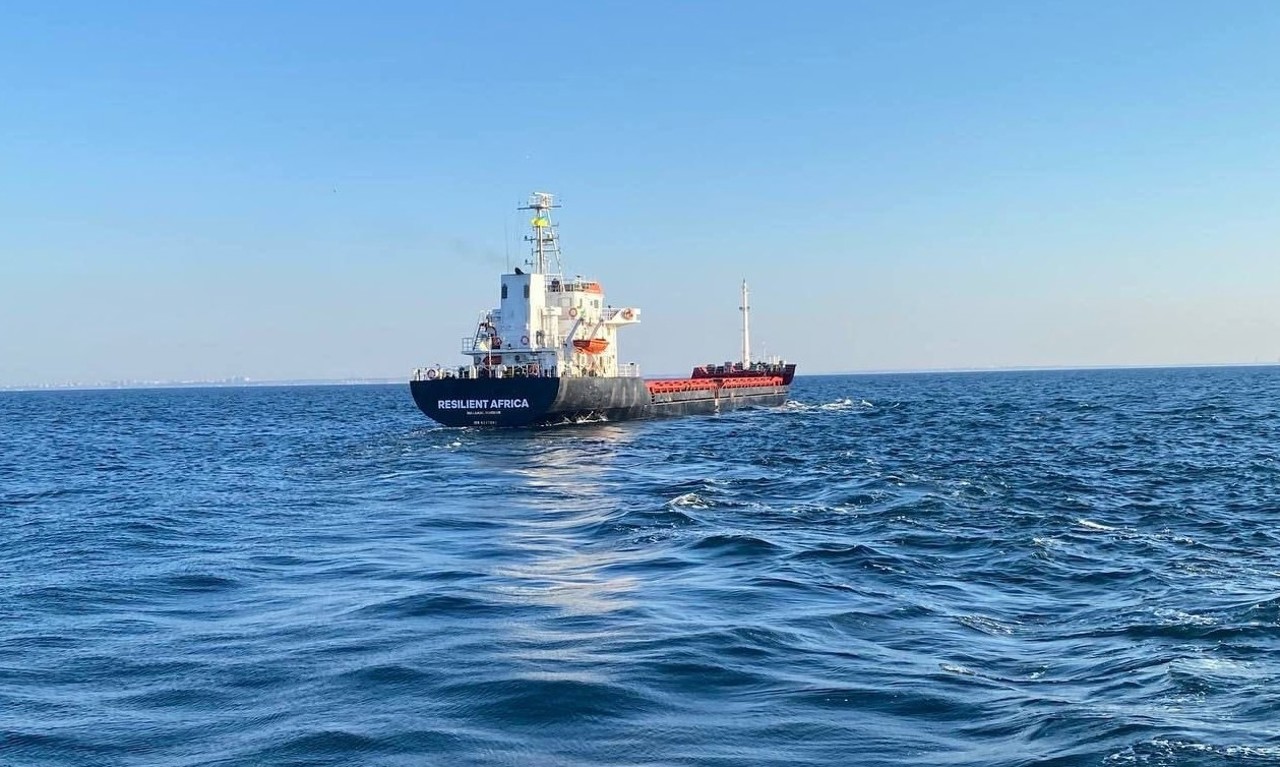 "The Resilient Africa ship with 3,000 tons of wheat has left the port of Chornomorsk and is heading to the Bosphorus," the Ukrainian Minister of Infrastructure, Oleksandr Kubrakov, wrote on his social network account.
Another commercial ship, the Aroyat, is in the port of Chornomorsk loaded with wheat destined for Egypt.
The cargo ships Resilient Africa and Aroyat, both flying the flag of the archipelago-republic of Palau, in Oceania, entered the Black Sea together last week through the Bosphorus to load nearly 20,000 tons of grain that are to be exported to Africa and Asia.
Kubrakov explained last Saturday that the two cargo ships are "the first civilian ships to use the time corridor to reach Ukrainian ports." The Ukrainian Minister of Infrastructure wrote this Tuesday in X that this corridor has been "established by the Ukrainian Navy."
In mid-July, Russia terminated the agreement by which it committed for one year with Turkey and the UN to allow the navigation of ships destined for the export of grain from three Ukrainian ports in the Odessa region.