Nicu Popescu, interview for Politico: "Everything would be easier if a country like ours didn't have a separatist conflict"
Moldova wants to become the EU's newest member, pushing to be offered a clear path to accession when Brussels unveils its latest expansion plans next month despite fears that joining could drag the bloc into a decades-old frozen conflict with Russia.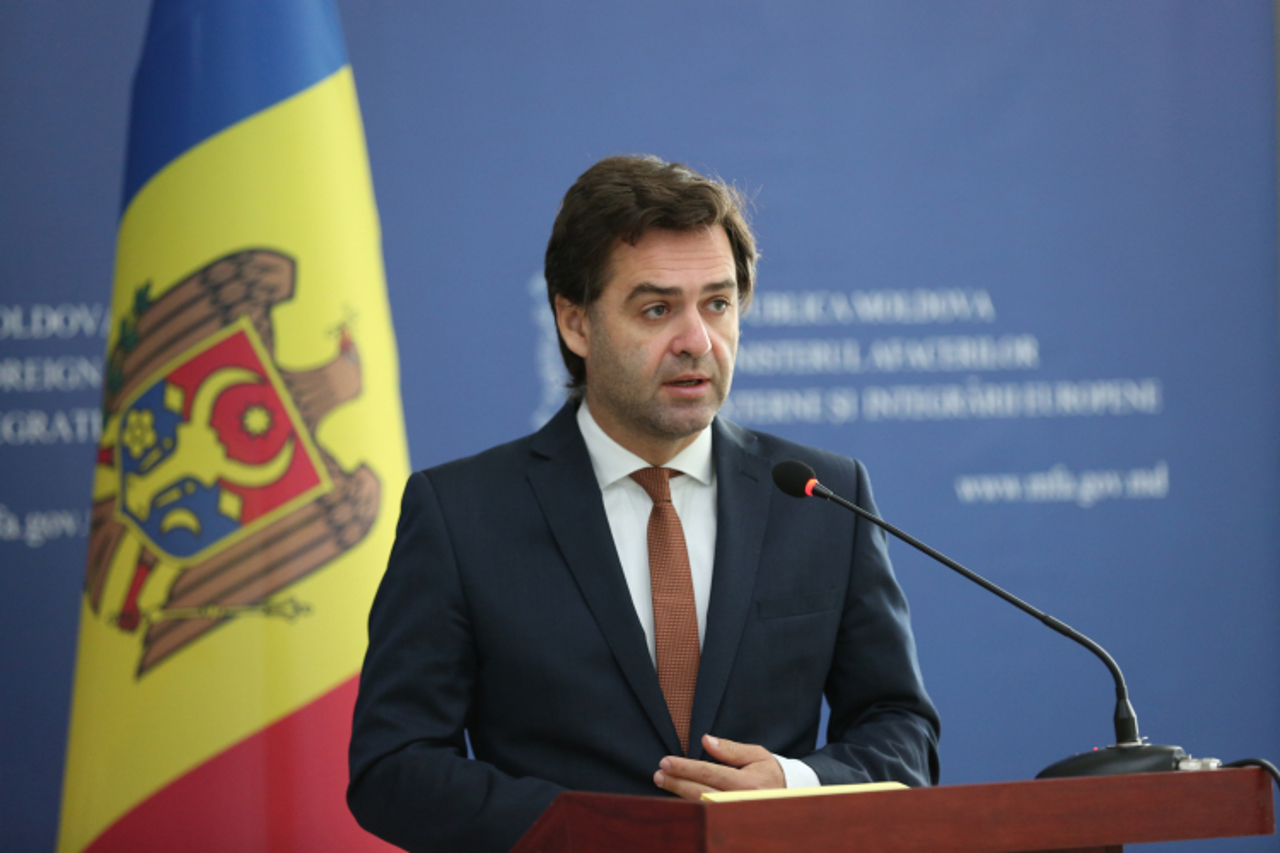 Moldova's Foreign Minister Nicu Popescu insisted in an interview with POLITICO that his country's EU aspirations shouldn't be at the mercy of Moscow, which continues to support the breakaway region of Transnistria.
"Everything would be easier if a country like ours didn't have a separatist conflict — it affects our security, economy, border control capacity — it has massive negative effects," he admitted. Backed by the Kremlin, Transnistria, a region lying along Moldova's border with Ukraine, has functioned as an unrecognized state since the fall of the USSR, keeping its Soviet-era hammer and sickle flag and using Russian as its official language.
However, Popescu insisted, it's "not at all" true that the standoff will hurt Moldova's membership ambitions.
"The territory that is controlled by our government in Chişinău can join the EU irrespective of what happens to the east of us, and that includes the situation around Transnistria," he said. "No one wants divided countries inside the EU, but keeping countries at the mercy of geopolitical manipulation and separatist conflicts would be even worse for the continent, for the EU, and for us."
Moldova's diplomats in Brussels will present a position paper to the Commission on Tuesday arguing that their government "has been working hard to firmly anchor the country in the European family of nations." According to a draft seen by POLITICO, in the coming weeks "Moldova will also launch a process of self-screening to identify the legislative needs for the expected accession talks," paving its way to join the bloc without delay.
Moldova's pro-European President Maia Sandu has repeatedly condemned Russia's invasion of neighboring Ukraine and said her country of just 2.6 million people must break its historically close ties with Moscow. Last June, EU leaders granted the former Soviet republic candidate status, along with Ukraine.
Brussels has also made hundreds of millions of euros available to help Moldova end its reliance on Russian energy, and deployed a civilian mission to the country following warnings from Ukraine's intelligence services that pro-Russian politicians were planning to stage a coup and overthrow the government. Meanwhile, polls have consistently shown a majority of Moldovan citizens support joining the bloc, and almost half of the population already has an EU passport, largely thanks to family ties with neighboring Romania.
On a visit to the country in May, the EU's top diplomat, Josep Borrell, was asked whether the Transnistria conflict would hold up Moldova's membership process. "There are precedents of member states that became member states having a territorial problem inside — that is the case of Cyprus," he said.
However, earlier this year, Romania's Siegfried Mureșan, chair of the European Parliament's delegation to the country, told POLITICO that "Moldova cannot become a member of the EU with Russian troops on its territory against the will of the Republic of Moldova itself." According to him, despite support for its pro-Western turn, "we will need to solve this before membership."
Brussels will give an update on its enlargement plans in October. Three of the membership hopefuls — Moldova, Ukraine and Georgia — all face occupation of some of their territory by Russian troops.
With the war in Ukraine raging just across the border, it's unclear whether EU countries are ready to take a risk for Moldova's European dream.