Kazakhstan's decision to join sanctions against Russia is a significant blow to Kremlin
Kazakhstan has announced that it will join the sanctions regime against Russia, dealing a further blow to the Kremlin's efforts to maintain support from its allies.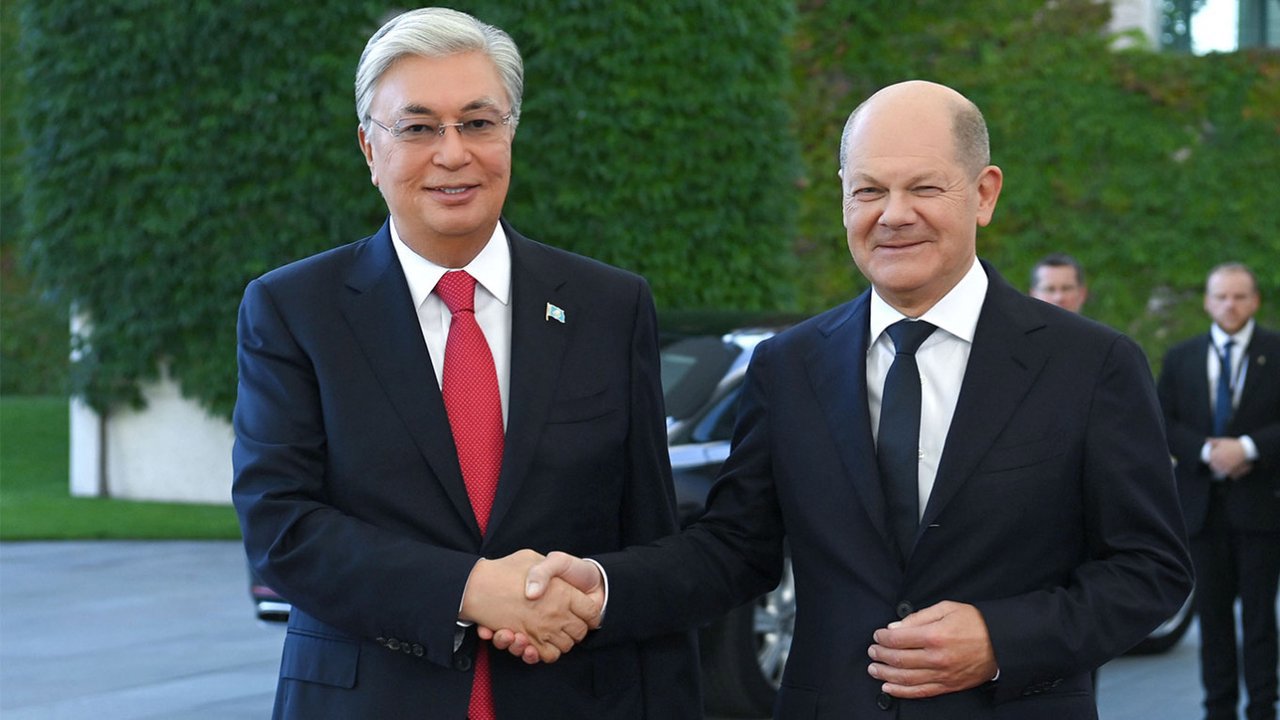 The announcement was made by President Kassym-Jomart Tokayev at a press conference following talks with German Chancellor Olaf Scholz in Berlin.
"We have clearly stated that we will respect the sanctions and that we are in contact with the relevant organisations to comply with the sanctions regime,". Tokayev said. "And I believe that there should be no concern about possible actions aimed at circumventing the sanctions regime."
Kazakhstan is still a member of several military and economic alliances with Russia, but it also benefits from the attention of China, Turkey, and the West, due to the economic importance of its hydrocarbon reserves. The country's leadership has pursued a balanced foreign policy, but there were suspicions that it was helping Moscow to evade sanctions imposed after the Russian invasion of Ukraine. However, four months ago, Astana rejected the idea of joining a union on the model of the one existing between Russia and Belarus.
Subsequently, Kazakhstan announced its willingness to support Western sanctions against the Kremlin. However, the Kremlin's spokesman, Dmitry Peskov, said that, despite this decision, Moscow and Astana remain allies. Traditionally, he explained that Kazakhstan's move is the result of pressure from the West.
Translation by Iurie Tataru