New York City declares state of emergency after flooding
New York City authorities have declared a state of emergency after torrential rains caused flooding in parts of the city.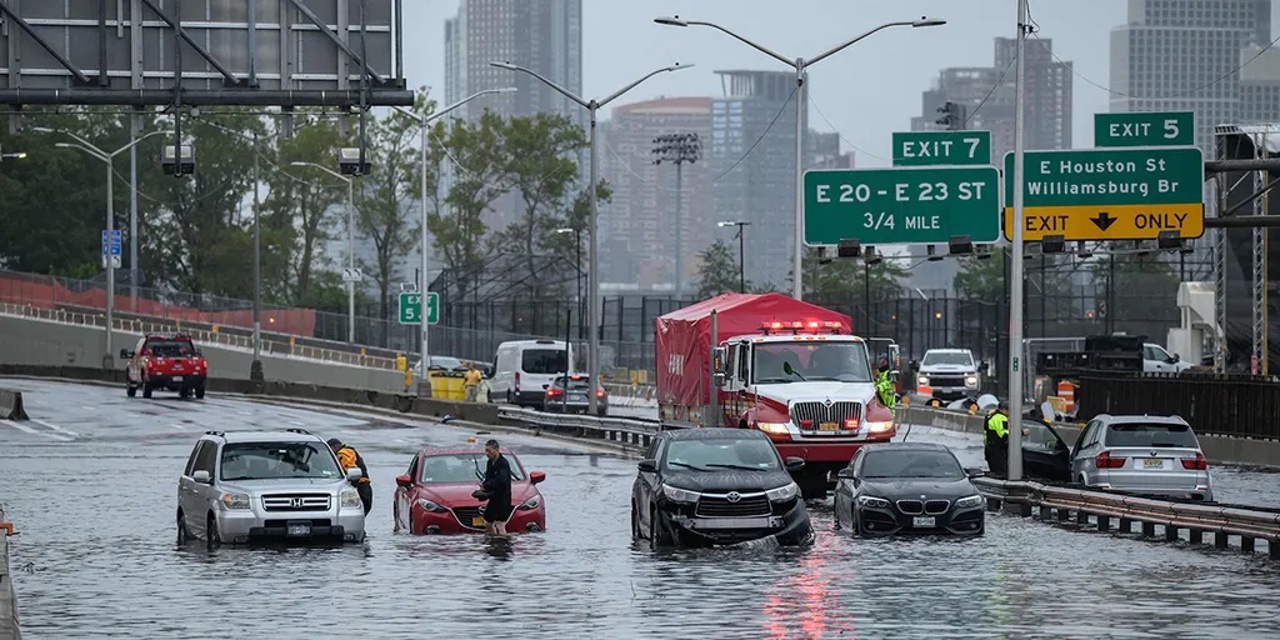 The storm hit New York City unexpectedly, and the water level rose rapidly, trapping people in cars, parking lots, and homes.
The deluge overwhelmed sewer systems, basements, and caused streets to flood in Brooklyn, Manhattan, Queens, Hoboken, and New Jersey.
"I've lived here my whole life and I've never seen anything like it," said Tania Gonzalez, a postal worker. "I've been here for 47 years, I've lived in Brooklyn my whole life. What's happening is crazy."
The authorities in New York City have imposed a state of emergency after torrential rains flooded parts of the metropolis and disrupted public transport.
"This is not an ordinary rain, but a historic one," said New York State Governor Kathy Hochul. "We are on track to set a new record: 25 centimetres of rain in 24 hours. The last time we had such a quantity of precipitation was in 1955, but then it happened over two days. This is the level of water brought by Hurricane Ida, if you remember."
Meteorologists have announced that the heavy rains will continue in the coming days, and in some areas they will be even heavier.
The large amounts of water caused "major disruptions" to subway and train traffic.
Also, several flights were cancelled, and others were delayed. Over 8.5 million people were under a flood warning. According to weather measurements, the largest amount of precipitation in New York City was recorded in September 1882.
Translation by Iurie Tataru