A new edition of the Apple Festival in Soroca
The tastiest and most beautiful apples were exhibited this year in Soroca within the Apple Festival. Fruit growers from several localities in the north of the country came to promote their products. Wine, apple cakes and folk music were part of the event.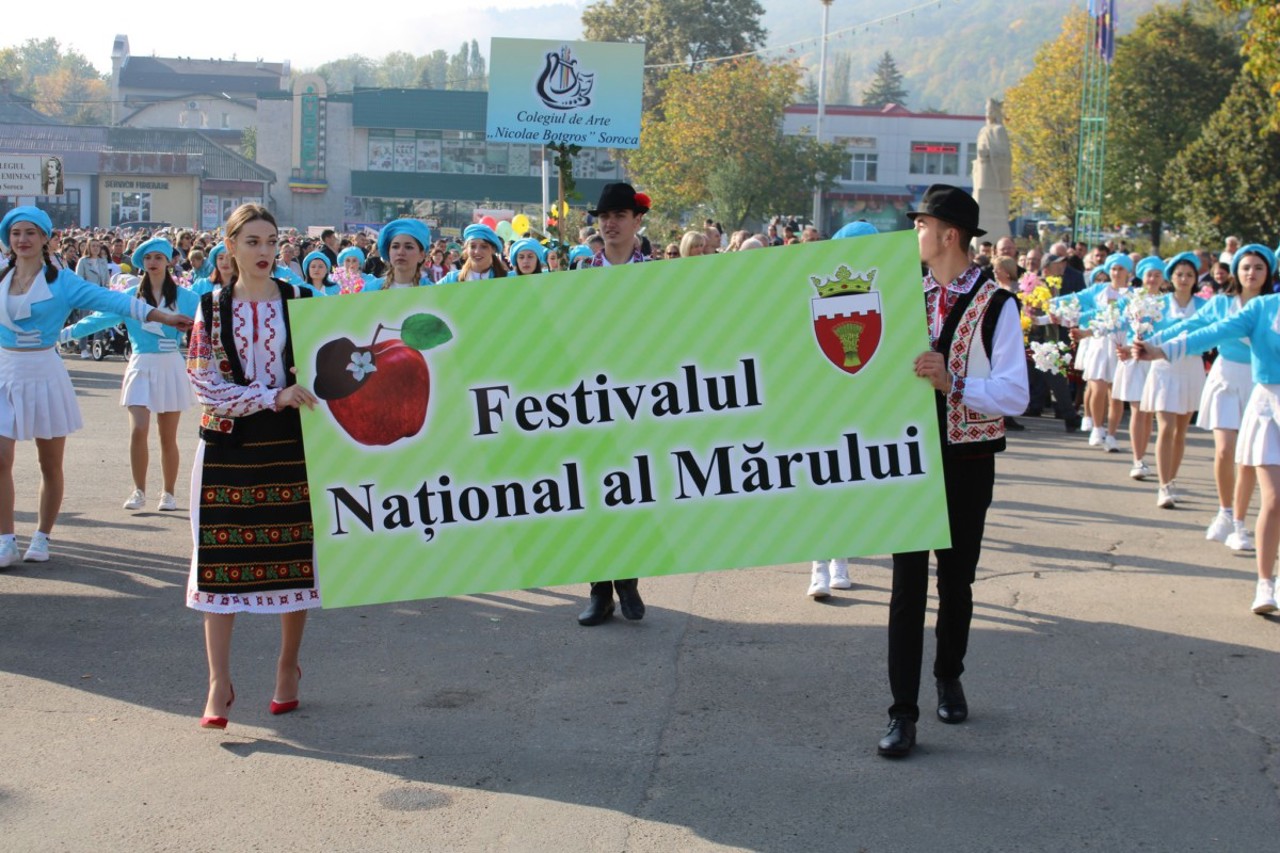 Fruit growers say they are happy with this year's fruit, but they have nowhere to sell their produce.
"This year the fruit is very good, very high quality, but we don't have a market. We have a refrigerator where we will store it and we are waiting for buyers. We came up with several varieties of apples, golden, gala and redcif, they are tasty and high quality apples".
The event was full of music, good cheer and traditional dishes, especially those made from apples.
"We have come up with specially chosen dishes prepared from this very tasty fruit, apple pies and various other traditional dishes."
"We came with dishes made from apples, apple pies, stuffed apples, roulade."
"We want to promote the apple producer, a product exported by the Republic of Moldova. Also, we will organize the "Produs de Soroca" exhibition, so as to promote them in the country and abroad", said Sergiu Harea, head of the Chamber of Commerce and Industry.
The festival is in its 12th edition.