In Tokyo, Maia Sandu met with a group of Moldovans living and working in Japan
The President of the Republic of Moldova, Maia Sandu, ended her visit to Tokyo today with a meeting with a group of Moldovans living and working in Japan. During the discussions, the head of state noted that all of them are people connected to the realities at home and, even if they are thousands of kilometres from the Republic of Moldova, they closely follow the events in their homeland.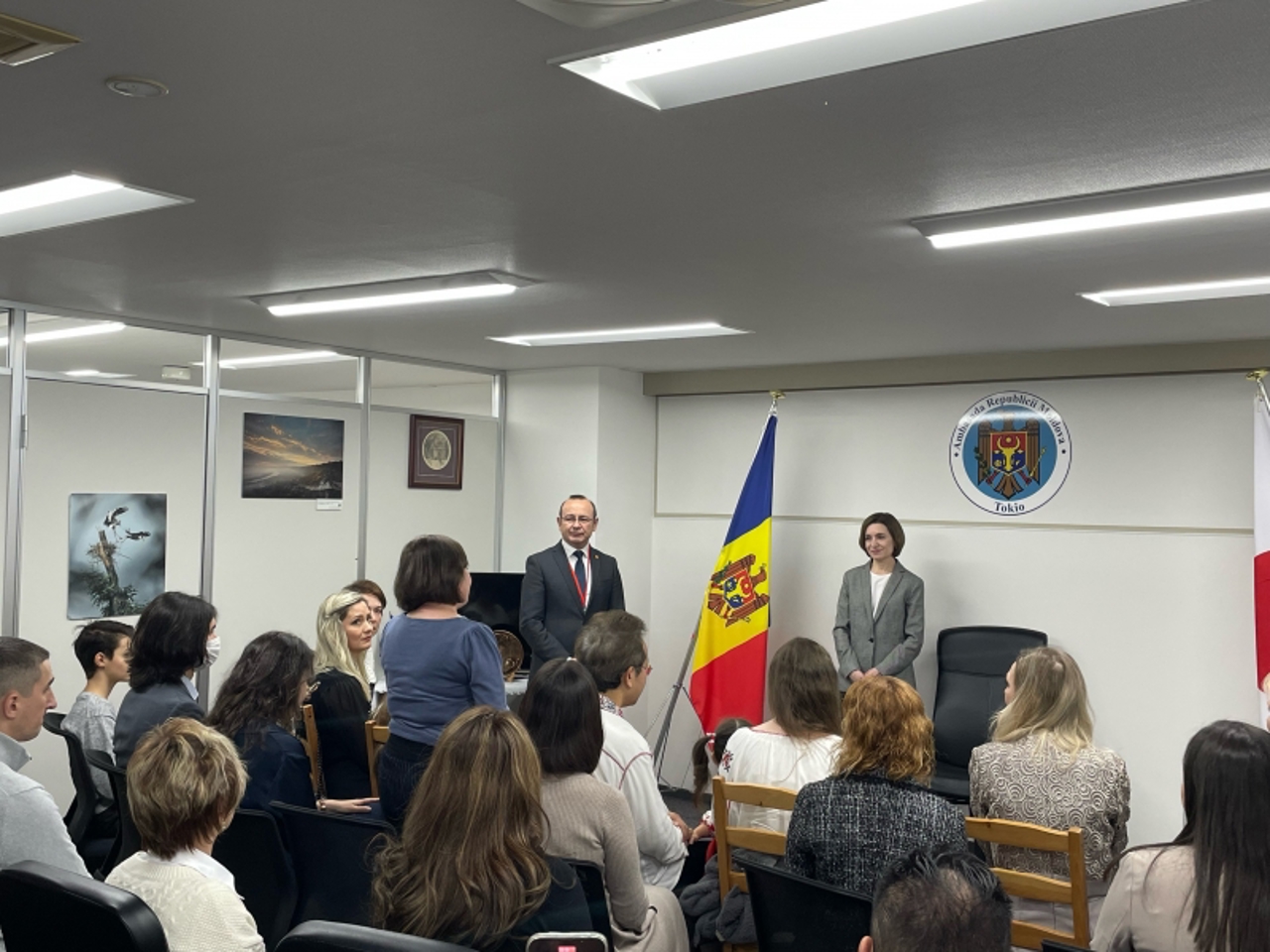 "They told me about their life in Japan, and I told them about the situation in the Republic of Moldova and about the transformations we started to bring our country into the European Union. The discussion convinced me once again that, wherever they are, our compatriots manage to assert themselves professionally, integrate and carry the good name of our country to the world", said the head of state after the meeting with the Moldovans from Japan.
President Maia Sandu mentioned that the Republic of Moldova is present in Japan not only through people, but also through its products. Thus, the head of state appreciated the fact that, at the reception offered by the Japanese Foreign Minister, Moldovan wines were served. In the same way, Maia Sandu appreciated the opening of paintings in wine, made by the well-known journalist Vasile Botnaru and which these days are exhibited in the premises of the Parliament in Tokyo.