French pension reform: MPs file no-confidence motions against government
French opposition lawmakers on Friday, March 17, filed two no-confidence motions against President Emmanuel Macron's government after it forced a contested pension reform through the Assemblee Nationale without a vote, the leader of an independent parliamentary group said, AFP reports.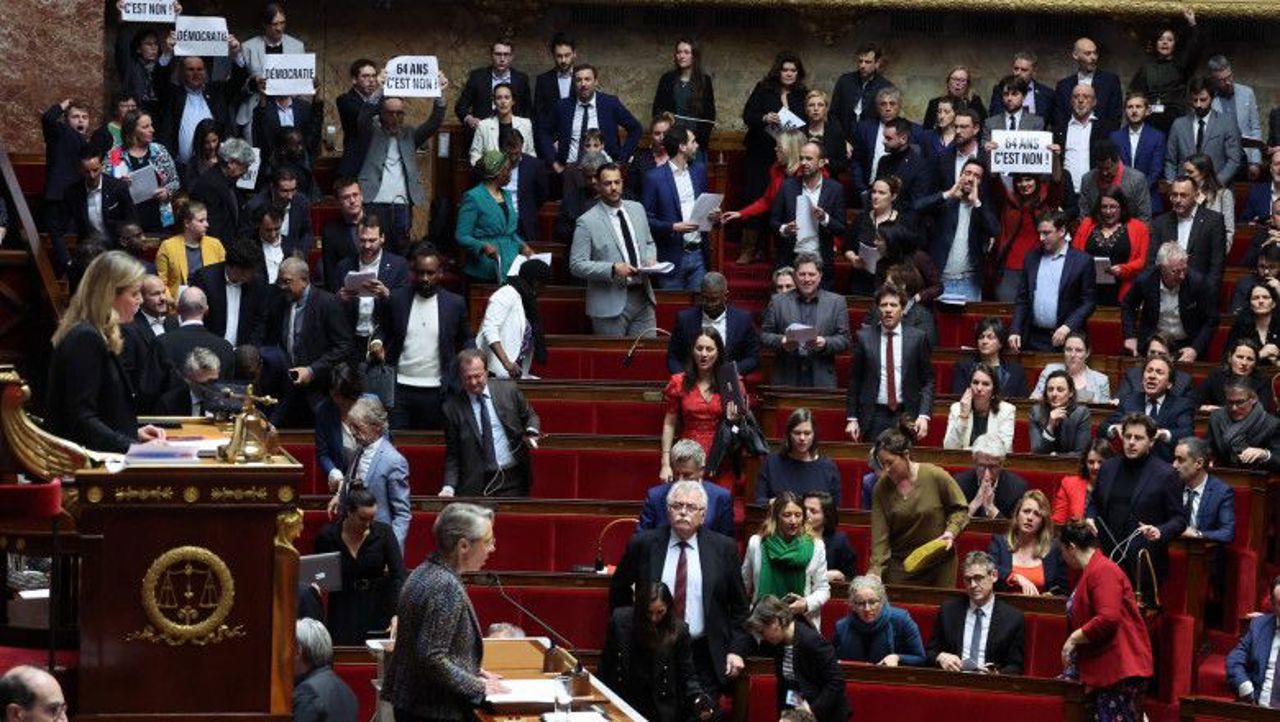 "The vote on this motion will allow us to get out on top of a deep political crisis," said Bertrand Pancher, the head of the LIOT group, which includes miscellaneous independent MPs. Pancher's motion was co-signed by members of the broad left-wing NUPES coalition.
The far-right Rassemblement National also filed a motion of no confidence and said it would vote in favor of all such motions.
They are likely to be debated in parliament on Monday afternoon, parliamentary sources told Agence France Presse (AFP). Borne's cabinet is largely expected to survive any vote. The no-confidence motion would need backing from around half the contingent of the opposition right-wing Republicans, a scenario seen as highly improbable.
There have been repeated efforts to overthrow the government since the June legislative elections, in which Macron lost his outright majority in the Assemblée Nationale. So far, none has come close to threatening the government, because many opposition parties were not willing to vote in favor of motions tabled by the far right or by the radical left La France Insoumise.