"You gave me wings." Pasha Parfeni, grateful to the public who voted for him in the semi-final
The emotions of the Moldovan delegation were at their peak last night. Pasha Parfeni made it to the Grand Final of Eurovision Song Contest 2023. The performer thanked the people who appreciated Moldova's performance and gave him the chance to perform in the final round of the contest.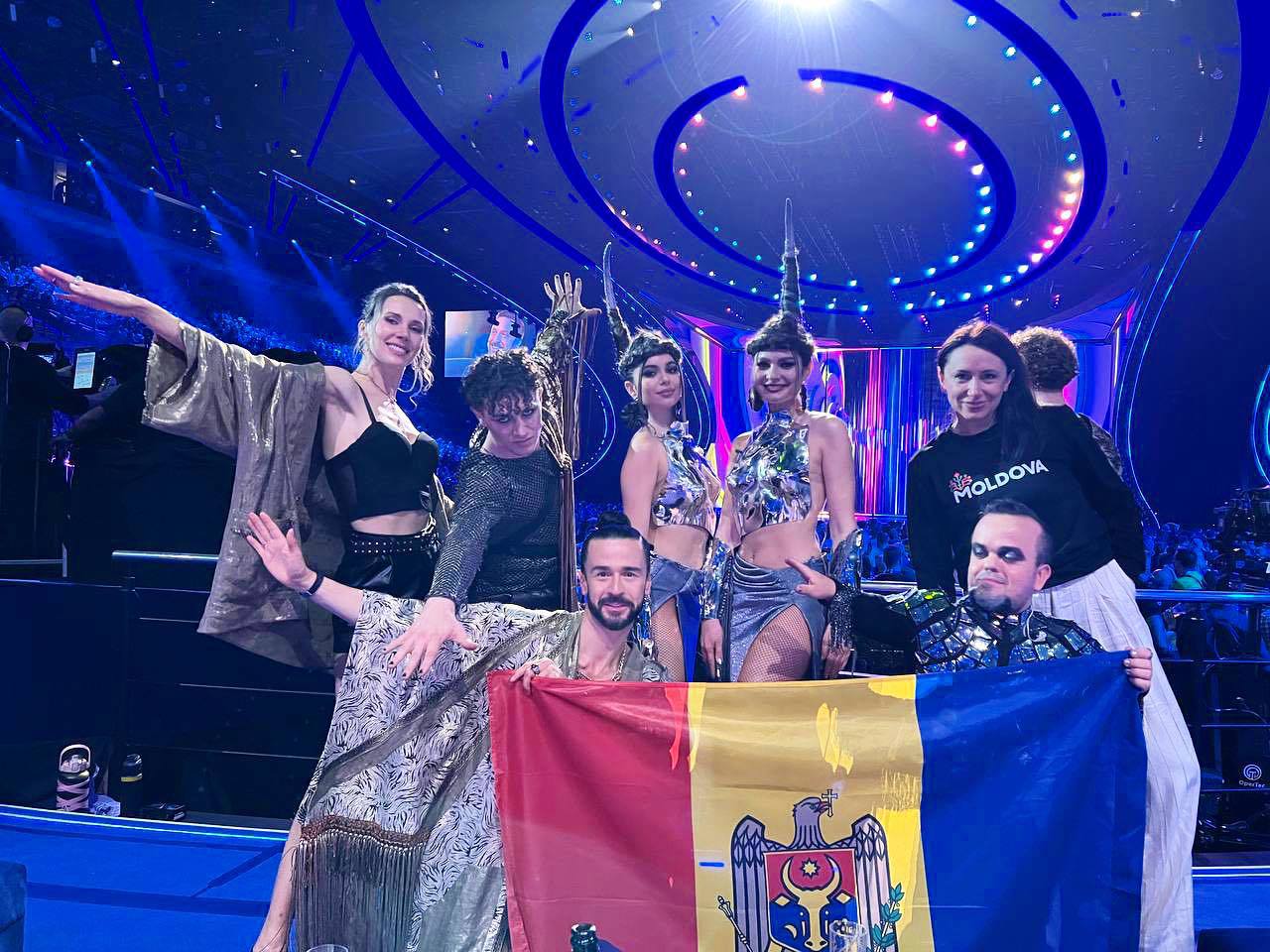 On social media, Pasha Parfeni expressed his gratitude to the audience who supported him unceasingly.
"All my love and gratitude, on behalf of my team, to all of you who voted for Moldova today! You gave me wings and a great chance to continue our adventure at Eurovision 2023".
At the press conference attended by the 10 finalists of the first semi-final, Pasha Parfeni thanked those who supported her.
"I thank the people who voted for me, for Moldova and for the message of the song Sun and Moon".
Also at the conference, the finalists drew lots for the part they will perform in Saturday's Final. Pasha Parfeni will take to the stage in the second part of the show on 13 May. Alongside our country, Croatia, Czech Republic, Israel and Norway will perform in the second half of the Final.
Thursday 11 May sees the second semi-final, where 16 countries, including Romania, will battle it out for a place in the Final on 13 May. The countries with the best odds in the bookmakers' rankings are Sweden, Finland and Ukraine.