European official, on a working visit to Chișinău, discussed with Maia Sandu about the progress of the Republic of Moldova in key areas
The head of state, Maia Sandu, had a meeting with Gert Jan Koopman, the Director-General of the Directorate-General for Neighborhood and Enlargement Negotiations (DG NEAR) of the European Commission, who was on a working visit to Chișinău. The officials discussed the progress made by the Republic of Moldova in key areas targeted by the nine recommendations of the Commission regarding the country's candidacy for EU membership.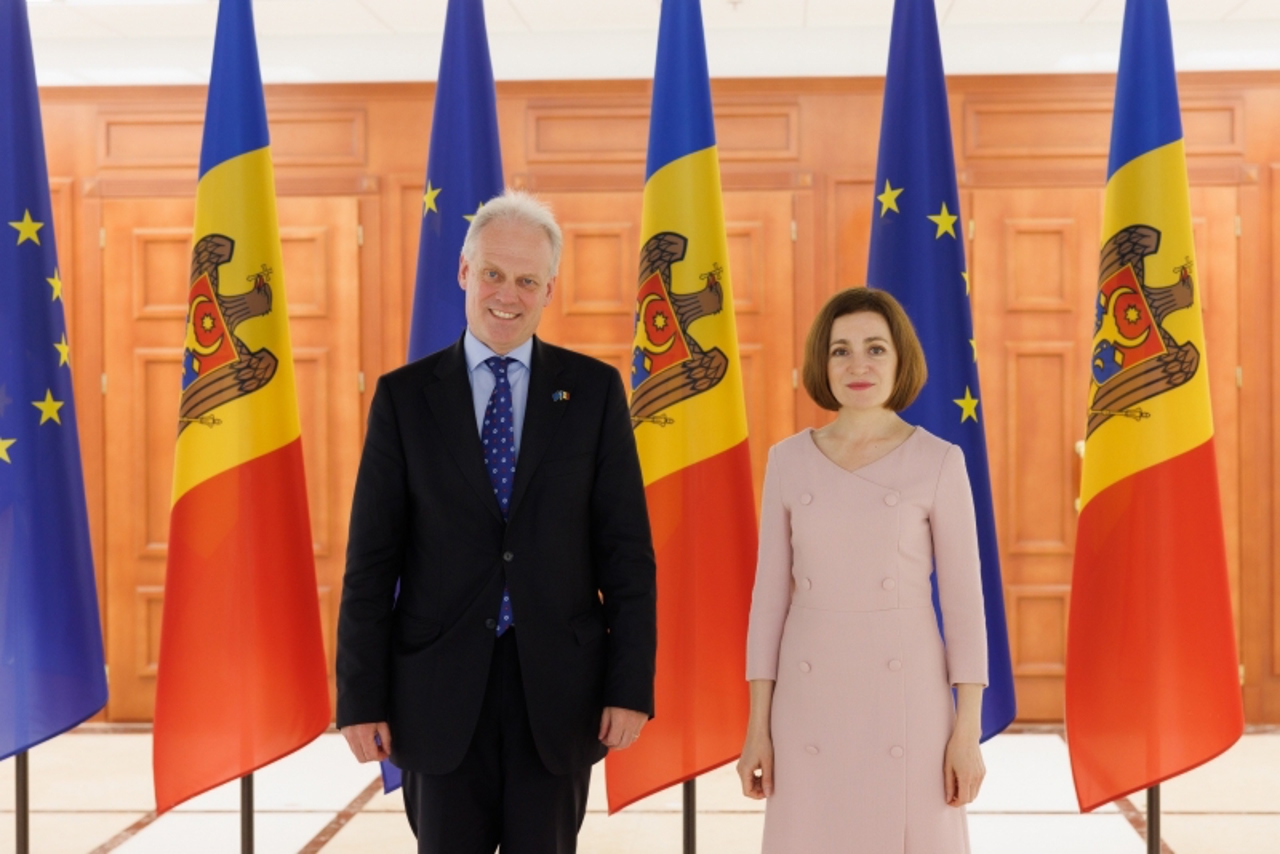 "The European Commission and EU member states are assisting the Republic of Moldova in building a safe and prosperous life for all citizens, by supporting institutions that ensure public order and the national economy. The Republic of Moldova continues to rely on additional assistance from the European Union to strengthen public institutions," stated a press release from the Presidency.
Yesterday, the European Union announced the allocation of eight million euros to help entrepreneurs in the country develop their businesses and create new job opportunities. The cited source notes that the funds will be provided in the form of non-repayable grants to co-finance seven programs supporting small and medium-sized enterprises.