Nobel laureate Randy Schekman visits Moldova
Randy Schekman, Nobel laureate and world-renowned scientist with Moldovan roots, is visiting Moldova for the first time. The visit began with the presentation of the Honorary Member of the Academy of Sciences insignia, followed by a public lecture by the renowned American scientist entitled "My Path to the Nobel Prize."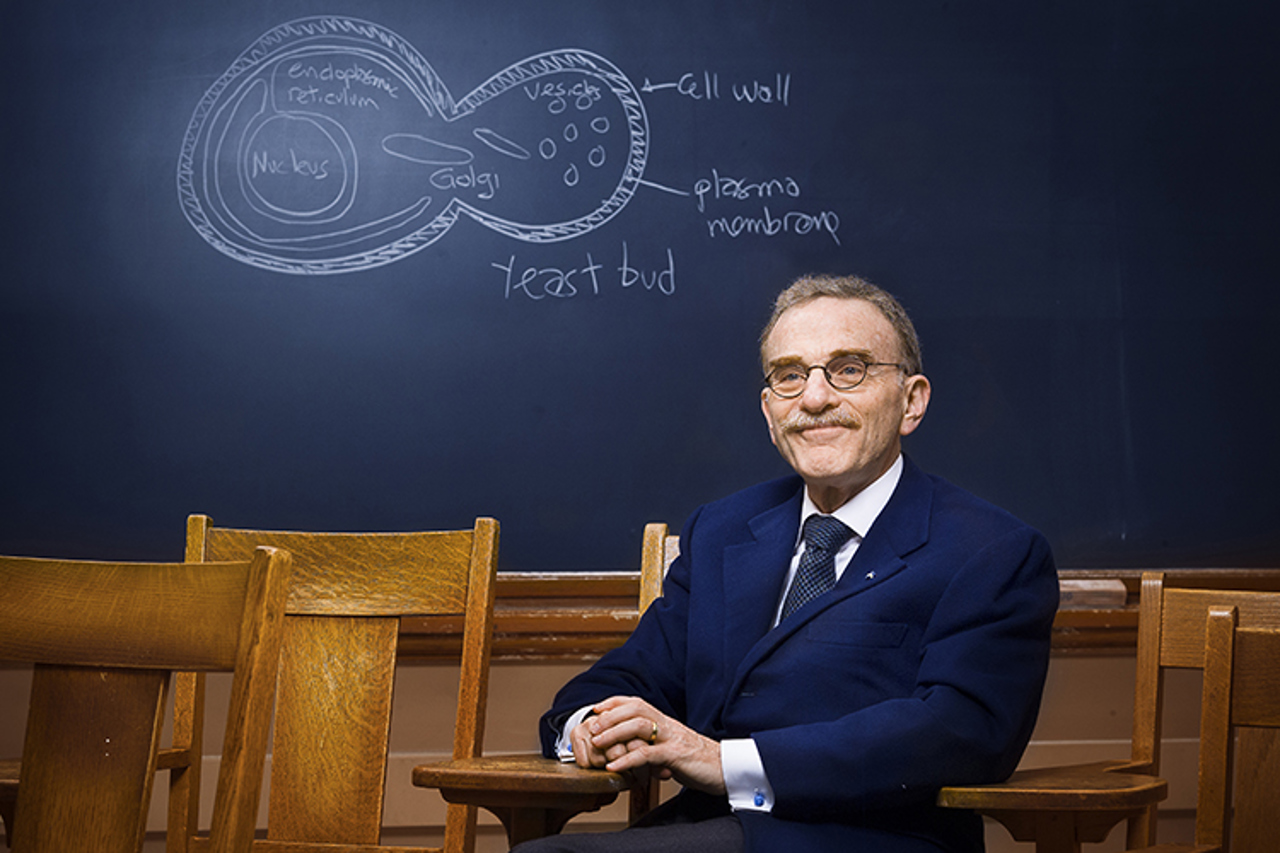 "This is a unique event for us. Professor Schekman, through his fundamental research, has led to the fact that currently a third of the industrial production of insulin is produced thanks to his research," emphasised Tudor Braniște, doctor of science.
Rendy Schekman came to Moldova at the invitation of the Academy of Sciences, with which he has been collaborating since 2019. Today, he was presented with the insignia of Honorary Member of the supreme scientific forum.
"We want to integrate into the European research space, to bring excellence in research to our home, and excellence can only be brought through collaborations with great personalities of the world, such as Mr. Rendy Schekman. We had a very close collaboration during the pandemic, Mr. Professor came with information regarding the development of the life-saving vaccine," said Ion Tighineanu, President of the Academy of Sciences of Moldova.
The distinguished guest was greeted by the US Ambassador to Chișinău, Kent D. Logsdon.
"This is the first time I've seen a Nobel laureate, he's an American citizen with Moldovan roots, it's amazing!" emphasized Kent D. Logsdon.
Rendy Schekman said that the path to the Nobel Prize began at the University of California, Berkeley, followed by studies at other universities. It took 30 years of work and research to win the Nobel Prize. In this context, he also recalled his Moldovan roots.
"Every Nobel laureate is required to complete an investigation in which they describe the history of their family. Thus, I discovered that my grandparents emigrated from Bessarabia to the United States in 1927. I will definitely go to Lipcani, to the grave of my great-grandparents," said Randy Schekman, Nobel laureate.
Tomorrow, the Nicolae Testemițanu State University of Medicine and Pharmacy will honor Rendy Schekman with the prestigious title of Doctor Honoris Causa.
"This title is awarded to the most excellent people, and we do this for the prestige of our Alma Mater, for the prestige of our country, of medicine, because he is a great personality, with Moldovan roots," said Emil Ceban, Rector of the Nicolae Testemițanu State University of Medicine and Pharmacy.
Randy Schekman was born on December 30, 1948 in the capital of Minnesota, and studied at the most prestigious universities. In 2013, he became a Nobel laureate for the discovery of an important system of transport of living cells.
Translation by Iurie Tataru