Ukraine closer to joining NATO, says Stoltenberg
NATO Secretary-General Jens Stoltenberg visited Kyiv on Thursday for an unannounced meeting with Ukrainian President Volodymyr Zelensky. The two leaders discussed Ukraine's air defense and the recent Russian drone attacks near the Ukrainian-Romanian border.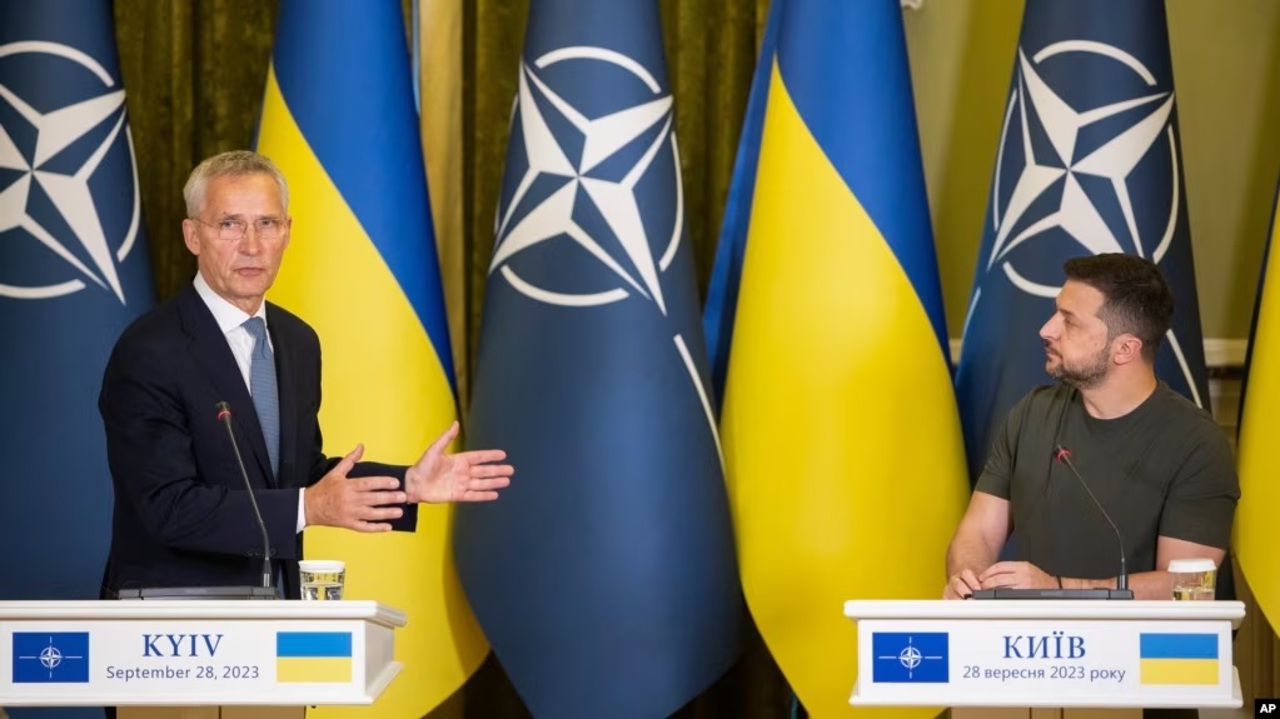 Stoltenberg said that the Ukrainian military is "gradually gaining ground" in its counteroffensive against Russian forces. He also condemned the Russian drone attacks, saying there is no evidence that they were deliberate.
"Today, your forces are advancing. They are facing fierce fighting, but they are gaining ground little by little," Stoltenberg said. "Ukrainians are fighting for their families and their freedom, while Moscow is fighting for its imperialist illusions."
NATO has signed contracts worth €2.4 billion to provide ammunition to Ukraine. Stoltenberg said these contracts will allow NATO countries to replenish their depleted stocks of military aid to Ukraine and continue to provide the Ukrainian military with ammunition, which is essential in the war against Russia.
Zelensky, for his part, called on NATO countries to provide Ukraine with more air defense systems, given the threat of a new Russian bombing campaign against Ukrainian energy infrastructure as winter approaches. He also expressed confidence that Ukraine will eventually join NATO.
"It is only a matter of time before Ukraine becomes a de jure member of the Alliance," Zelensky said. "We are doing everything to bring this moment closer."
"Ukraine is now closer to NATO than ever before," Stoltenberg said.
Earlier in the morning, British Defense Secretary Grant Shapps and his French counterpart, Sébastien Lecornu, also arrived in Kyiv for an unannounced visit. Tomorrow, the first Defense Industries Forum will be held in the Ukrainian capital. Approximately 160 companies from around the world will participate in the event.
Translation by Iurie Tataru