US says Israel hostage deal 'closer than ever'
A deal to release hostages taken from Israel during Hamas's attacks last month is "closer than ever before", according to a senior US official, BBC reports.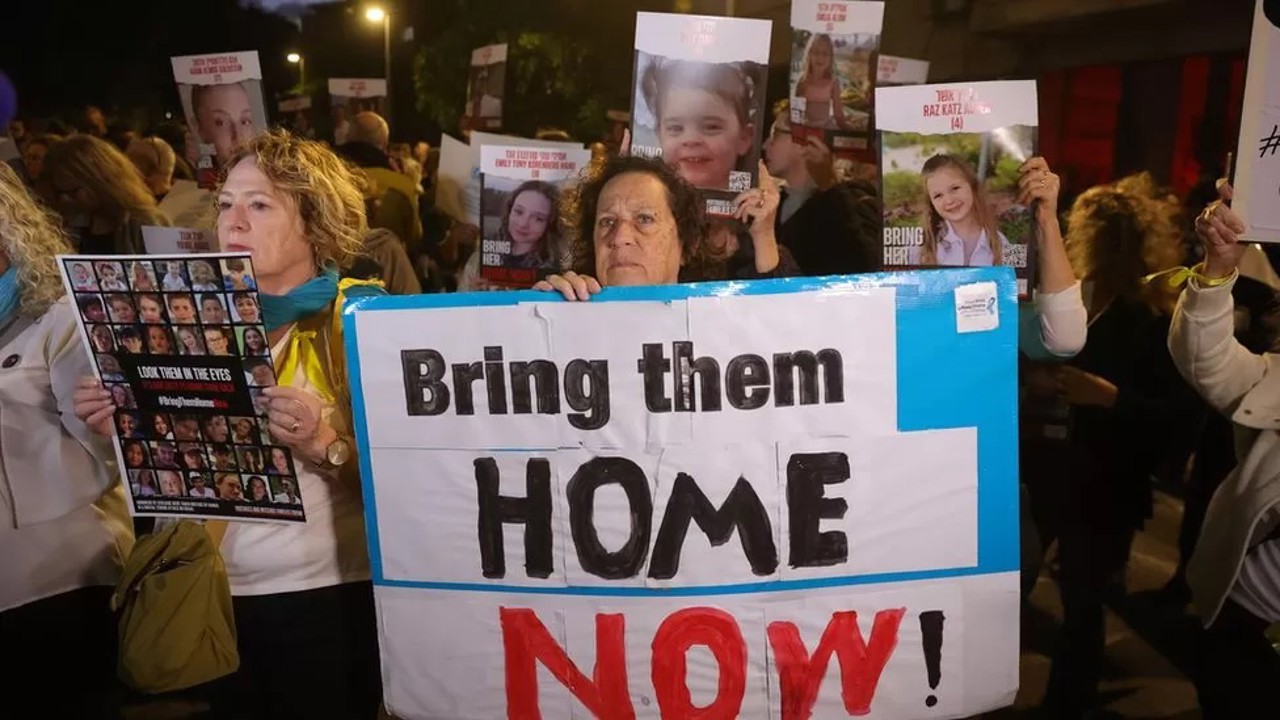 "We're hopeful... but there's still work to be done," National Security Council spokesman John Kirby said.
At a separate event, US President Joe Biden also said he believed an agreement was nearing.
An estimated 240 people were kidnapped in the 7 October Hamas attacks, during which 1,200 Israelis were killed.
Since then, the Hamas-run health ministry in Gaza has said 13,000 people in Gaza have been killed in the territory in Israel's retaliatory campaign.
Hints that a deal to secure the release of hostages may be nearing have been increasing in recent days - including from Qatar, which was instrumental in securing the release of four hostages last month.
Now the International Committee of the Red Cross (ICRC)'s president has travelled to Qatar - where hostage negotiations are being mediated and where the political leadership of Hamas is based.
In a statement, the ICRC said its president, Mirjana Spoljaric, had travelled there in order to "advance humanitarian issues" related to the conflict.
While the ICRC has stressed that it does not take part in direct negotiations leading to the release of hostages, it does help to facilitate releases once they have been agreed. So far, the group has facilitated the release of four hostages released by Hamas - a mother and daughter - who are US nationals - and two elderly Israeli women.
"As a neutral humanitarian intermediary, we remain ready to facilitate any future release that the parties to the conflict agree to," the ICRC said.
On Sunday, Qatari Prime Minister Sheikh Mohammed Bin Abdulrahman al-Thani said that only "very minor" practical and logistical obstacles remain in the way of securing a deal.
The Israeli ambassador to the US - Michael Herzog - had also waded in, saying he was hopeful a deal for the release of a significant number of hostages would be reached "in the coming days".
From talking to a figure familiar with the talks recently, the BBC understands that Israel and Hamas may be looking at some kind of phased release. This could include a small number of hostages being freed initially, alongside a ceasefire.
If this holds, more people could be let go.
Elsewhere, it has been suggested that part of the package could be the release of some Palestinian prisoners held by Israel, possibly women and minors.
Israeli Prime Minister Benjamin Netanyahu has so far ruled out a halt to Israel's retaliatory attacks in Gaza, saying previously he would only consider a ceasefire when all hostages were released.
Its operation, which involves air and artillery strikes as well as ground troops, aims to eliminate Hamas. More than 13,000 are thought to have died so far, according to Gaza's Hamas-run health ministry.