President of France Emmanuel Macron declares support for the Republic of Moldova "in the face of destabilization attempts"
French President Emmanuel Macron expressed his support for his Moldovan counterpart, Maia Sandu, in the face of "Russian destabilization attempts" in the Republic of Moldova and "the tensions they cause", the Elysee Palace announced, quoted by France Presse and Agerpres.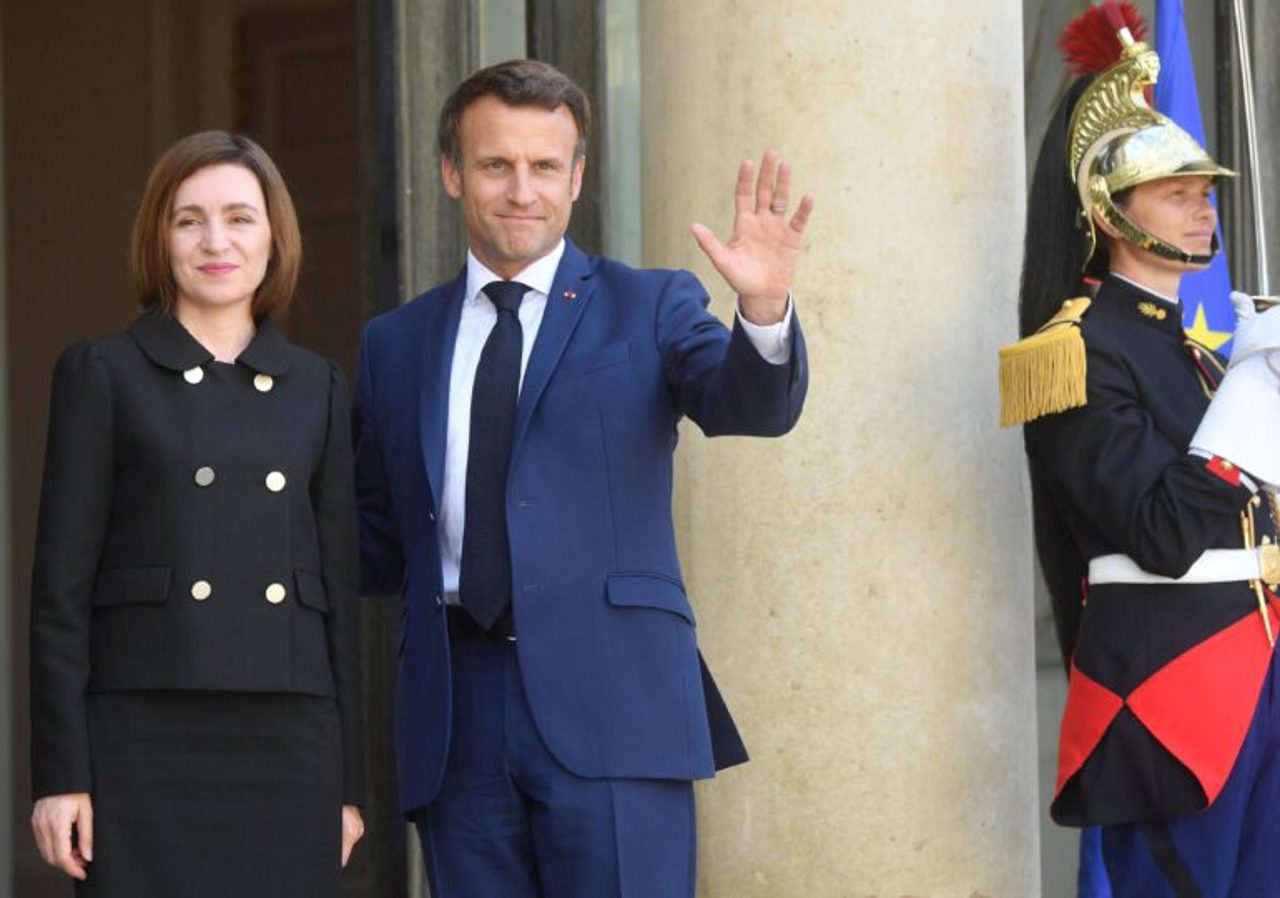 During a phone conversation, the French head of state welcomed the reform "efforts" of the Republic of Moldova, a candidate for accession to the European Union, especially in the field of "justice to improve the fight against corruption", added the French presidency.
"Recalling the importance of continuing to reform the country," Emmanuel Macron offered to make available to Chisinau "experts, especially in cyber security and economics."
Macron declared himself ready "to give all the necessary help to the Republic of Moldova for the organization and holding of the summit" of the European Political Community, scheduled for June 1 in this country.
This community, created in the aftermath of the war in Ukraine, brings together 44 countries on the European continent, 17 of which are not members of the European Union.
On March 12, Chisinau police announced the arrest of members of a network they suspect was orchestrated by Moscow. It is assumed that, in order to destabilize the situation, they were going to organize turbulence during the anti-government demonstrations that have been shaking the capital of the Republic of Moldova for several months.
The White House accused Moscow of "trying to weaken the government of the Republic of Moldova", with the objective of installing a government favorable to its cause.
Last month, Russia denied any coup plot in the Republic of Moldova, denouncing "absolutely unfounded and unsubstantiated" claims.