Eurovision Song Contest 2023 // Representatives from 10 other countries qualified for the final of the contest
The 10 countries that managed to convince the viewers that they deserve a place in the Grand Final are: Albania, Cyprus, Estonia, Belgium. Austria, Lithuania, Poland, Australia, Armenia and Slovenia. In the second semi-final of the Eurovision Song Contest 2023, representatives from 16 countries fought for a place in the final stage of the music competition. Romania did not qualify for the Final.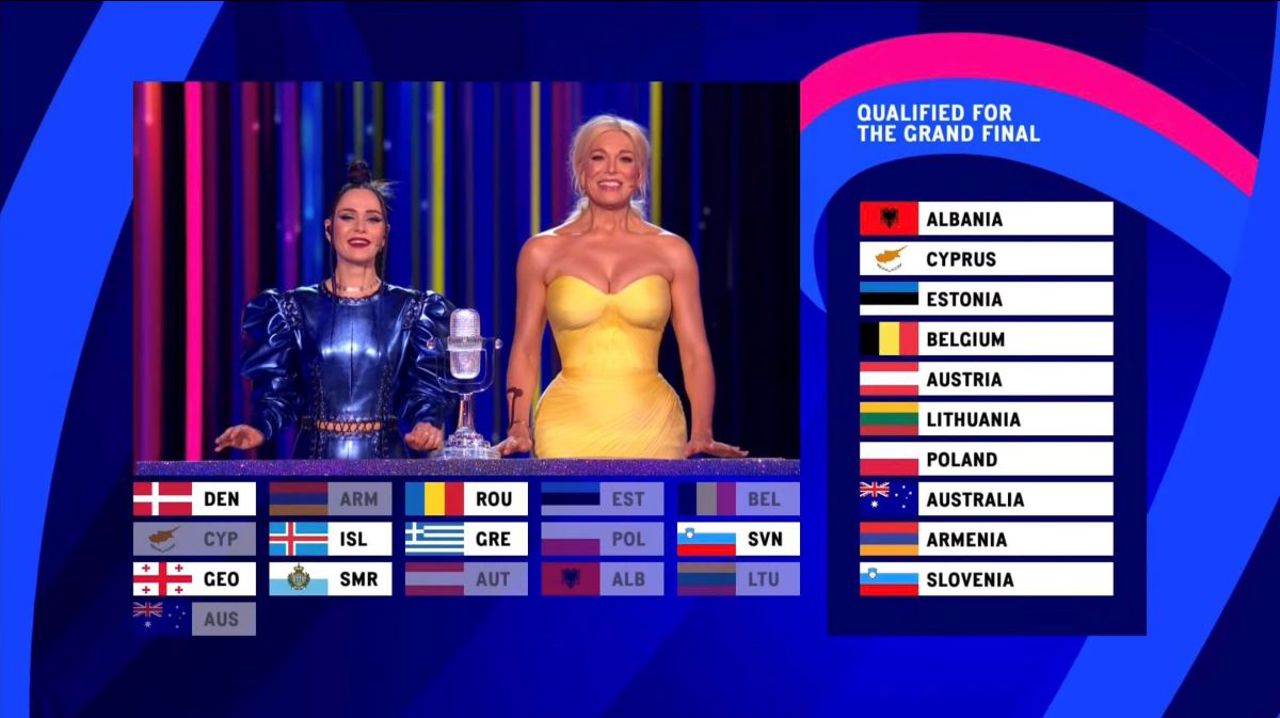 The finalists were chosen exclusively by televoting, and the public from non-participating countries, such as Canada or the USA, had the opportunity to vote through the official Eurovision Song Contest app.
Ukraine, Spain and Great Britain, the countries of the Big Five group, also had the right to vote in the second semi-final.
We remind you that Pasha Parfeni, the representative of the Republic of Moldova, performed in the first semi-final on May 9 and qualified for the final stage of the International Eurovision Song Contest 2023, which will take place on May 13 in Liverpool. After the two semi-finals, the betting houses give the best chances of winning to Sweden, represented by Loreen, with the song Tattoo. The representatives from Finland, Ukraine, France and Spain also have a high chance of winning.
We remind you that in the first semi-final, held on May 9, the representatives from: Croatia, Republic of Moldova, Switzerland, Finland, Czech Republic, Israel, Portugal, Sweden, Serbia, Norway qualified for the competition final.
On May 13, the ESC 2023 Grand Final will be live on TV Moldova 1 or online on the official Youtube Eurovision Song Contest channel.