The Night of the Museums is held for the first time in a joint edition with Romania
The 19th edition of the Night of the Museums will take place on 13 May in museums in Romania and the Republic of Moldova and will bring to the public exhibitions, cultural interventions and artistic experiments, screenings, presentations, performances, workshops, street and indoor animations, concerts and interactive tours, Agerpres reports.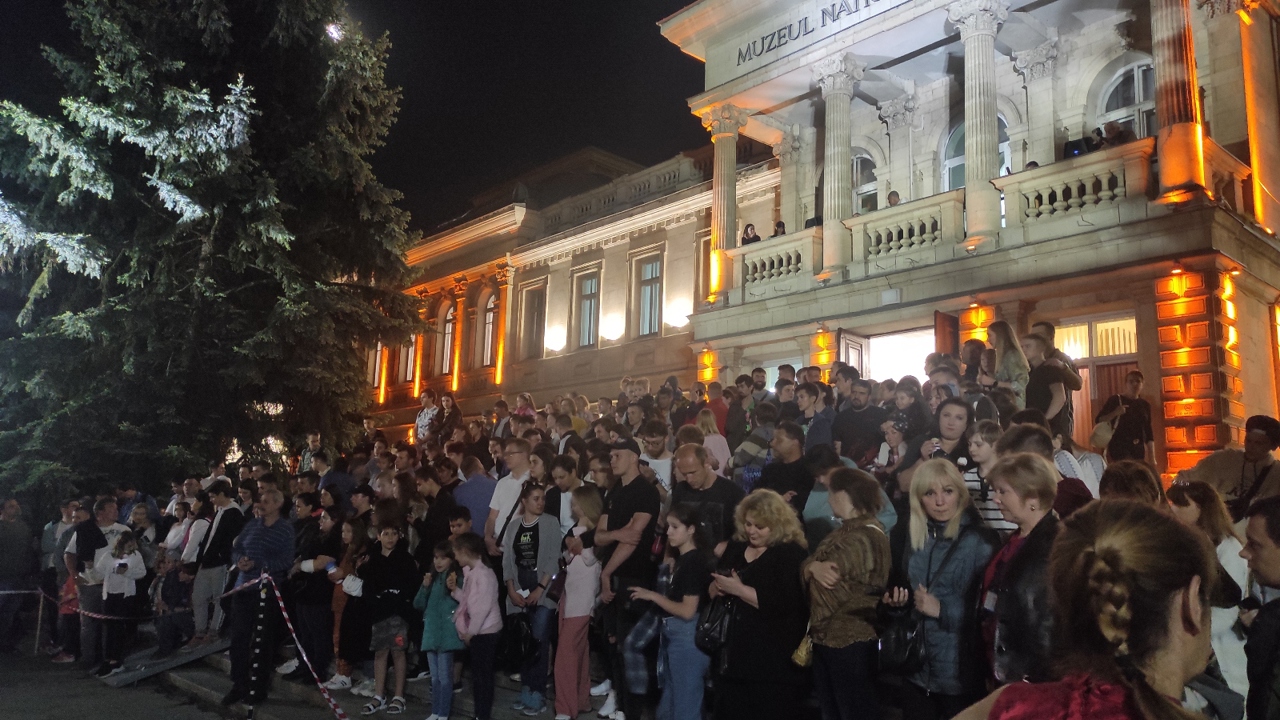 "This year, for the first time, museums from the Republic of Moldova have joined the project, for a joint edition with Romania of the Night of Museums. Thus, museums from across the Prut will benefit from promotion and representation alongside those in Romania, within the common platform noapteamuzeelor.org," the organisers said, quoted by Agerpres.
"We are preparing for an edition full of events, movement and news, both in terms of content and geography. We already have 200 events on the programme, including many premieres, covering 28 counties in Romania and Bucharest, as well as two districts in Moldova and Chisinau. At the moment, there are 49 attractions on the programme map of Bucharest - 28 museums and 21 cultural entities and creative studios. From the country, 130 museums and memorial houses, as well as 21 other organisations in 65 localities have officially signed up so far. All of them will be found on the joint Republic of Moldova - Romania platform, noapteamuzeelor.org, which will be updated soon," said Dragoș Neamu, coordinator of the International Relations and Cultural Projects Department of the National Network of Museums in Romania, according to a press release issued Thursday by Agerpres.
As every year, museums and alternative exhibition spaces will compete to propose surprising programmes for all ages.
"On 13 May, until after midnight, visitors are invited to pack their most comfortable shoes and explore the museums' fascinating collections or enjoy the artistic interventions and performances proposed by the partner cultural spaces. Hundreds of special events will be organised in museum spaces, astronomical observatories, cathedrals, churches and synagogues, theatres, athenaeums, mausoleums, town halls, castles, palaces and fortresses, towers and bastions, libraries and creative studios, cultural centres, in schools and universities, in creative urban spaces, in spaces for science and experimentation, in spaces of historical memory, in pavilions and art galleries, in auction houses and art fairs, in homes for the care of the elderly or in paper mills. Museum Night will be everywhere," the press release quoted by Agerpres said.
The Night of the Museums is organised by the National Network of Museums in Romania (RNMR) and has become, in the last almost two decades, one of the most powerful cultural brands, a real social phenomenon, with an audience of one million people across the country.