Moldova-born soprano to perform at Bucharest's Romanian Athenaeum
Moldova-born soprano Valentina Naforniță returns to the George Enescu International Festival with a recital at the Romanian Athenaeum in Bucharest on September 9, 2023.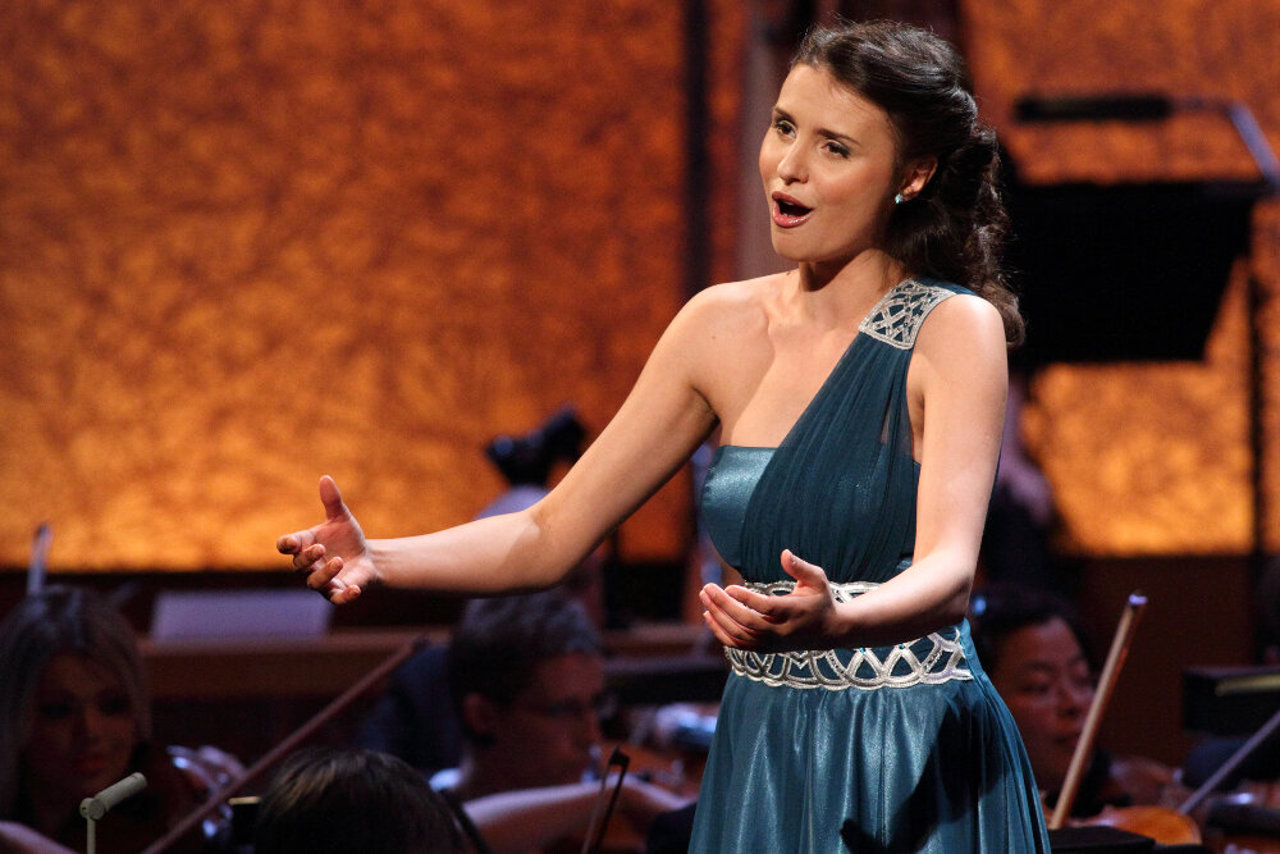 The program includes lieds, a vocal genre based on a poetic text.
"We'll start the evening with a very dramatic performance of the 'Ophelia' lieds, which Brahms wrote for Shakespeare's play of the same name," Naforniță told Radio România Muzical. "They're very dramatic, and that's something that represents me as an opera singer. After that, we'll have some French lieds, and at the end of the program, we'll have some surprises. It's a Midnight Concert, so I think the audience will be happy to hear some Gershwin as well. That's why I say it's a challenge, and I like to do something other than opera. The musicians are from the Vienna Philharmonic Orchestra, which is an ensemble of musicians without a conductor. It creates a very interesting atmosphere."
Naforniță was born in Cuhnesti, Moldova. She graduated from the Ștefan Neaga Music College in Chișinău and the National University of Music in Bucharest, where she studied with Eleonora Enăchescu and Maria Slătinaru-Nistor.
During her studies, she won the Hariclea Darclée International Singing Competition and the Young Opera Singers of Europe Competition. In 2011, she was a laureate of the BBC Cardiff Singer of the World Competition in multiple categories, winning the Dame Joan Sutherland Audience Award and finishing as a finalist in the Lied category.
In September 2011, Naforniță became a member of the ensemble at the Vienna State Opera. She was twice chosen to open the prestigious Opernball at the Vienna State Opera in February 2013 and 2018, an event watched by over 1.5 million people in Austria and Bavaria.
She has since appeared on the most prestigious opera stages around the world. At home, she is the patron of CCF Moldova, an organisation that helps children in need in Moldova.
Translation by Iurie Tataru