Three killed, including child, in Rotterdam shooting spree
Three people were killed, including a child, after a 32-year-old man dressed in military clothing and wearing a bulletproof vest opened fire Friday in an apartment and then in a hospital in Rotterdam, Dutch police said.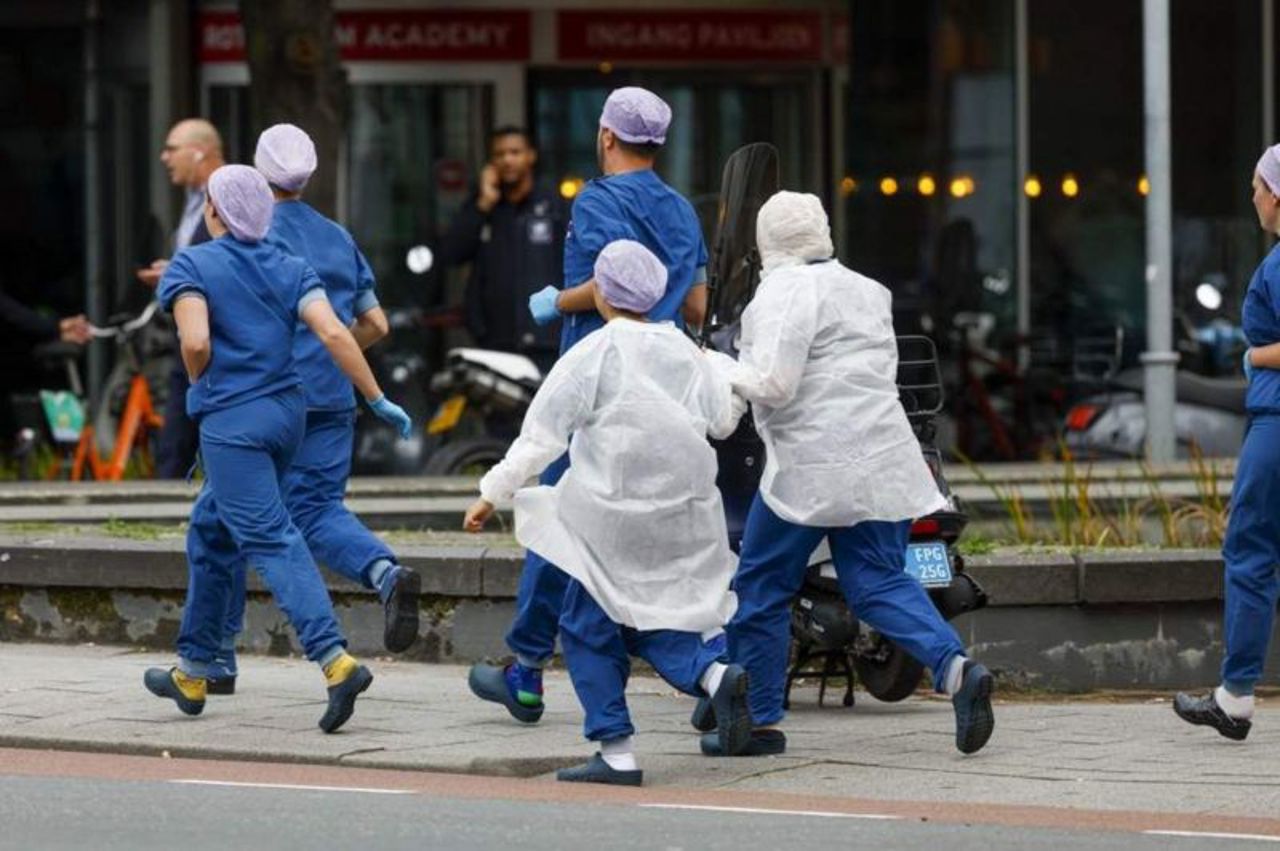 The attacker, who was arrested, acted for reasons still unknown.
Previously, the individual had committed animal abuse, being a student at a hospital. Currently, the investigation is trying to establish all the circumstances of the case.
The attacker shot and killed a 39-year-old woman and wounded her 14-year-old daughter, who died shortly after at the hospital. Later, the man entered a lecture hall and opened fire on a 46-year-old professor, who also died. The killer set off several fires, which were quickly extinguished.
Declaring himself a neo-Nazi and an alcoholic, he is known to the justice system for mental health problems and violent behaviour towards animals.
Eyewitness accounts:
"I heard there was a shootout. At first, we were told to stay inside, then we went outside. I was working with children. I took them out of the rooms and ran outside."
"When I came to the department, I realised that something serious was happening. Then I went outside. I heard rumours that there had been shootings and a fire. I still don't know exactly what happened. There are people injured, but also dead."
"I can't say anything about that. We're all shocked. We've been outside since 3:00. We don't know too many details."
"I still don't know what's going on. I see a lot of police officers and ambulances around."
Police rushed to the scene, while stretcher bearers evacuated people from the hospital.
"The suspect was arrested by the Special Intervention Unit. When he was arrested, around 3:30 a.m., he had a gun in his pocket and was wearing a bulletproof vest. Based on the information provided by the investigation team, we can confirm that the suspect acted alone," said Fred Weserbeke, head of the Rotterdam Police.
The Erasmus University Medical Center has canceled all classes scheduled for today. Dutch Prime Minister Mark Rutte said his thoughts are with those who have suffered as a result of the attack and thanked the rescue teams who intervened. The city of Rotterdam is often the target of armed incidents, largely due to drugs.
Translation by Iurie Tataru