Yerevan calls mass exodus from Karabakh 'ethnic cleansing' and says UN mission came too late
The last bus carrying ethnic Armenians from Nagorno-Karabakh left the region Monday, completing a grueling weeklong exodus of over 100,000 people — more than 80% of the residents — after Azerbaijan reclaimed the area in a lightning military operation, AP reports.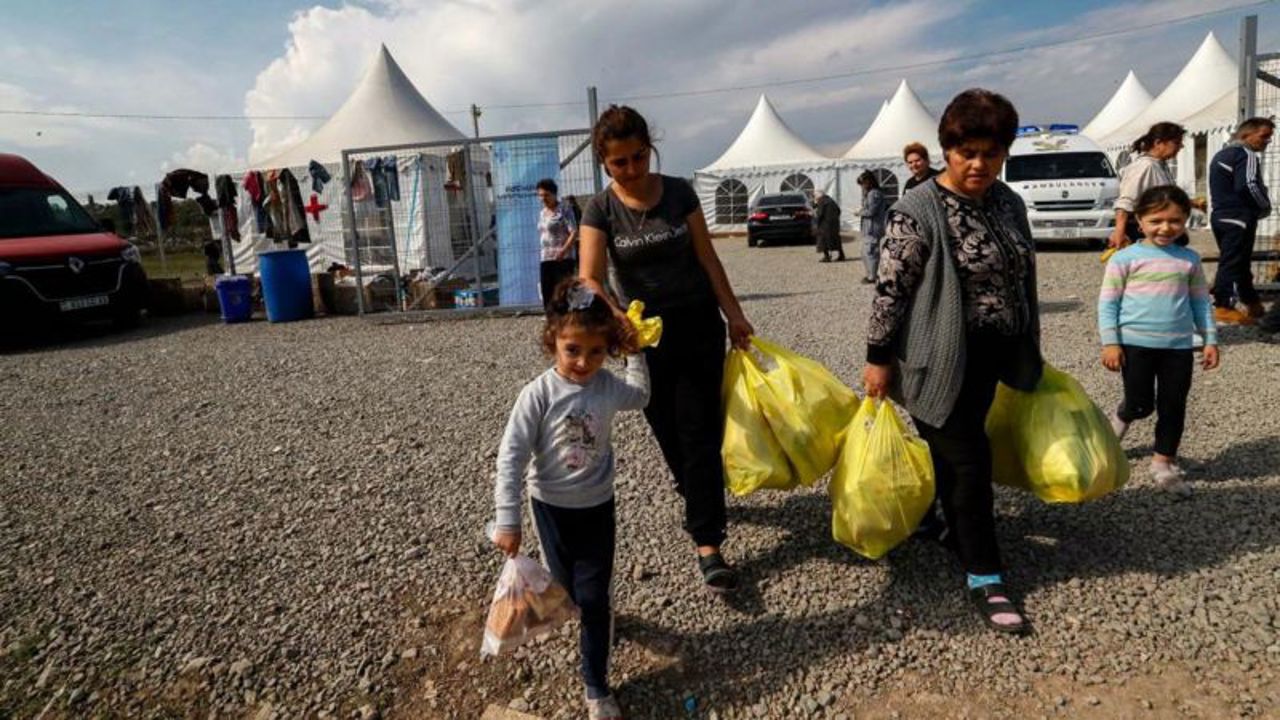 Gegham Stepanyan, Nagorno-Karabakh's human rights ombudsman, said that the bus that drove into Armenia carried 15 passengers with serious illnesses and mobility problems. He issued a call to share information about any other residents who want to leave but have trouble doing so.
In a 24-hour military campaign that began on Sept. 19, the Azerbaijani army routed the region's undermanned and undergunned Armenian forces, forcing them to capitulate, and the separatist authorities agreed to dissolve their government by the year's end. While Baku has pledged to respect the rights of ethnic Armenians in Nagorno-Karabakh, the bulk of them have hastily fled the region, fearing reprisals or losing the freedom to use their language and to practice their religion and cultural customs.
The Armenian government said Monday that 100,514 of the region's estimated 120,000 residents have crossed into Armenia. Armenian Health Minister Anahit Avanesyan said some people had died during a grueling and slow journey over the single mountain road into Armenia that took as long as 40 hours.
Azerbaijani authorities moved quickly to reaffirm control of the region, arresting several former members of its separatist government and encouraging ethnic Azerbaijani residents who fled the area amid a separatist war three decades ago to start moving back.
After six years of separatist fighting ended in 1994 following the collapse of the Soviet Union, Nagorno-Karabakh came under the control of ethnic Armenian forces, backed by Armenia. In a six-week war in 2020, Azerbaijan took back back parts of the region in the south Caucasus Mountains along with surrounding territory that Armenian forces had captured earlier.
A United Nations delegation arrived in Nagorno-Karabakh Sunday to monitor the situation. The mission is the organization's first to the region for three decades, due to the "very complicated and delicate geopolitical situation" there, U.N. spokesperson Stephane Dujarric told reporters Friday.
Local officials dismissed the visit as a formality. Hunan Tadevosyan, spokesperson for Nagorno-Karabakh's emergency services, said the U.N. representatives had come too late and the number of civilians left in the regional capital of Stepanakert could be "counted on one hand."