EU pledges lasting support at 'historic' Kyiv meeting
The European Union signalled its long-term support for Ukraine on Monday as its foreign ministers convened in Kyiv for a historic first gathering outside the bloc's borders, AFP reports.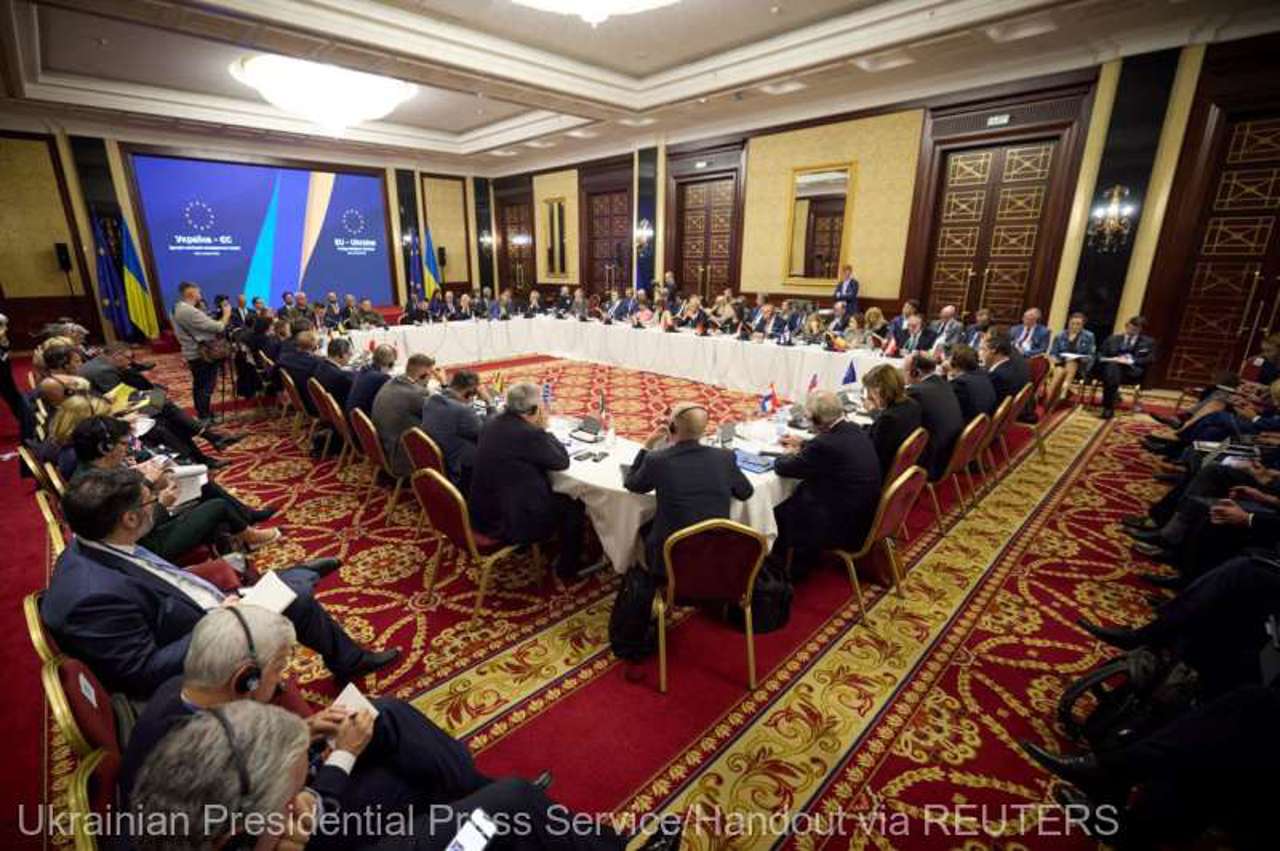 The meeting came as disagreements grow among EU members over support for Ukraine and as Kyiv's forces make limited gains in a high-stakes counteroffensive against Russian troops.
"We are convening in a historic meeting of the EU foreign ministers here in Ukraine, candidate country and future member of the EU," the bloc's foreign policy chief Josep Borrell said in a statement.
Ukraine President Volodymyr Zelensky, meeting the ministers, said the duration of the war -- now in its twentieth month -- was linked to the quality and quantity of support Ukraine receives from its allies.
"Our victory directly depends on our cooperation: the more strong and principled steps we take together, the sooner this war will end," Zelensky said in a statement.
To bring about a speedy end to fighting, he urged the EU to expand sanctions on Russia and Iran, which has supplied attack drones for Russian forces.
And he called for the "acceleration" of work to direct "frozen Russian assets to finance the restoration of war-torn Ukraine". The EU's 27 members have remained broadly united through the war on their support for Ukraine, hitting Russia with 11 rounds of sanctions and spending billions of euros on arms for Kyiv.
Ukrainian Foreign Minister Dmytro Kuleba told Borrell that the Kremlin was investing "huge resources" into its efforts to stir disunity among Ukraine's allies, but urged them to stand firm.
"Putin's greatest expectation is precisely that the West and the world will tire of standing on the side of Ukraine in this war," he said.
France's top diplomat Catherine Colonna earlier addressed the concerns, saying the meeting was a signal of the bloc's "lasting support for Ukraine, until it can win".
"It is also a message to Russia that it should not count on our fatigue. We will be there for a long time to come," she said. The Kremlin, which anticipated a lightning-fast takeover of Ukraine and is counting on Western countries tiring in their support, predicted Monday that Western war fatigue "will grow".